Featured
– Pro Layout
– Pro Events Layout
– Pro Classified Layout
– Pro Property Layout
Setup Tutorial
Social kit addon of Card Templates plugin
To use this addon you must have a Card Templates core plugin. You can check it here!
Required Plugin
Wpapps press
Wpapps GD Card Templates
Wpapps GD Card Templates – Pro Kit
Basic Setup
Install all plugins required
Card Template settings will appear in Shortcodes, Widgets, and Blocks for GD Loop, GD Listing, GD Linked Post, GD Best Of, and GD Recently Viewed
On the Dashboard a Card Template menu will appear, you can see the Card Layout for each Kit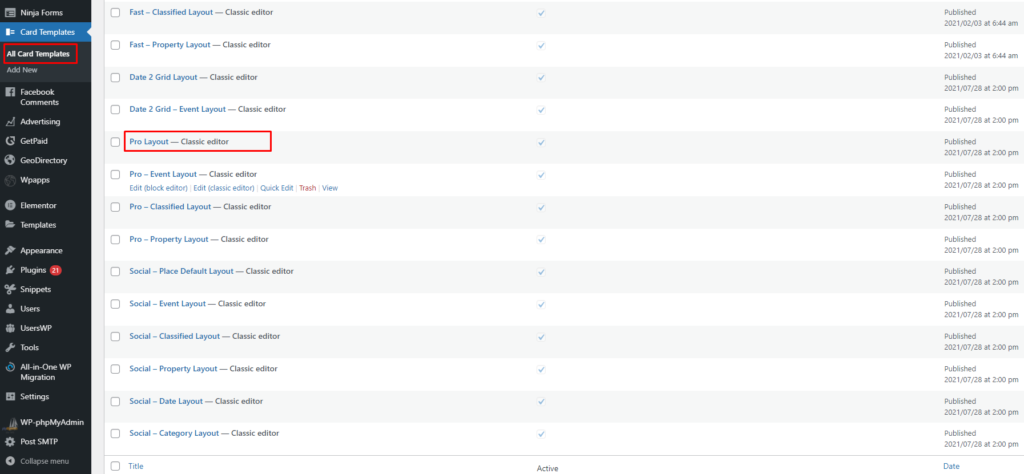 You can customize Card Layout by Dashboard -> Card Templates -> Add New
After you customize the Card layout to what you want, you can assign a Template Type to the kit you want

In Settings select the Social Skin you want to use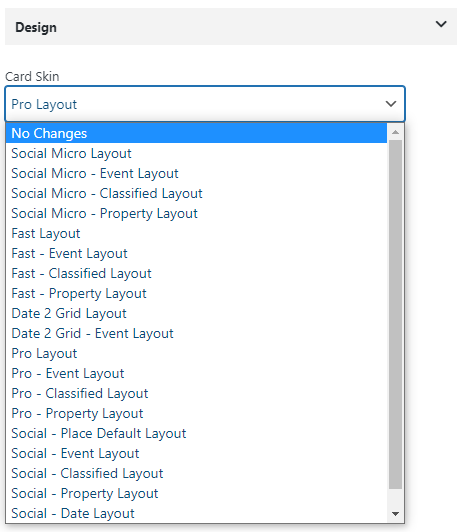 Automatically, the archive items will change according to the Skin Card Template you selected, and the result will be like this
Get our bundles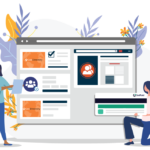 You can get a set of wpapps plugins to make your design more attractive.
Improve GeoDirectory with the click of a button.
Force users to select parent categories. Hide fields in an accordion to make the form shorter. Promote paid listings.
New shortcodes and widgets that you can use on your GeoDirectory site with UsersWP.
Integrate GetPaid with marketing automation, CRM, and more. 
Point and click to enable new options for follow-up emails through integrations with CRM plugins and more.
Keep the social users on your site with new and interesting features for BuddyPress and GeoDirectory integration. Comes with new shortcodes, new capabilities for the member profile, and more!
Card Templates for GeoDirectory
Easy create new archive item (card) templates that you can use anywhere you use GD Listings or GD Loop.