Do you want to integrate your GeoDirectory based directory more deeply with the WordPress Media Library?

This addon gives you several options including "Add Media" buttons to launch the media library on file upload fields.
Add Media
Enable Add Media buttons on the front or the backend for file upload fields.
Choose file uploads from the media library (and re-use images).
Choose if add media buttons are available to admins or everyone
Push All Image Uploads to the Media Library
Now every image upload can be placed into the media library automatically.
With this addon in place you can take advantage of 'offload media plugins' that aren't scanning folders, only the library.
There are even options to use the Media Library Title and Caption! That means you can use your favorite plugins for bulk edit.
Special Mention for Media Cleaner Pro
During the development of our Advanced Media for GeoDirectory addon we also worked with MeowLabs to add support for GeoDirectory images within MediaCleaner Pro options for removing unused images. Check it out if you are looking to clean your media library.
Need our help?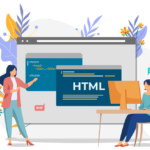 WordPress Project Management Installation, Setup, and Configuration of WordPress Installation and configuration of plugins including GeoDirectory, Beaver Builder Pro, Elementor Pro Installation and configuration of themes and layouts including post…