Stop leaving search to chance!
Provide a curated single or double (dependant) dropdown to make sure your visitors find listings on your site.
This perk can put an end to your visitor's frustration with empty searches; no more "No listings found" messages.
Now your users will choose options that lead to listings because you can control the options they see in the Location Drowpdowns in the search bar.
The perk takes a CSV file of locations, so you can easily keep it updated as new listings are added to your directory.
Need our help?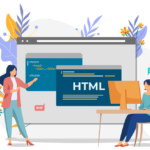 WordPress Project Management Installation, Setup, and Configuration of WordPress Installation and configuration of plugins including GeoDirectory, Beaver Builder Pro, Elementor Pro Installation and configuration of themes and layouts including post…