Save space on your site's search page with popup search filters for multiselect fields and categories.
Use options to adjust how many fields are shown, and the perk will make a beautiful popup that has all the extra options.
Pretty, modern style that should work with any theme.
Save space on your search page and hide all the many many search options you have configured and make them even easier to use.
Need our help?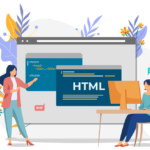 WordPress Project Management Installation, Setup, and Configuration of WordPress Installation and configuration of plugins including GeoDirectory, Beaver Builder Pro, Elementor Pro Installation and configuration of themes and layouts including post…