This addon for GeoDirectory creates a new custom field 'Flat File field' for storing large amounts of tabular (table, CSV) data.
Once the field is populated, a template can be set to transform the CSV data in the field into HTML markup using a template that can be set for each field instance.
Data is stored in a flat file in the /wp-content/ folder, in a subfolder named after the key.
The plugin provides the field in the custom field settings, as well as a new import type for importing and aggregating flat file field data. Theer is also a template field with replacement tags for the data.
The field can be accessed through the add listing form by listing owners who may upload a CSV. The CSV will be tested for headers, but, otherwise, the listing owner is responsible for uploading a compatible format file.
Get Membership Now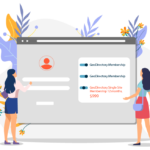 All Press for GeoDirectory Auto-update Auto-renewal Malware Removal 12 months email support