Dress up your maps with custom images for marker clusters.
Make better use of OSM or Google Maps with custom map markers that match your site branding colors.
Adjust the colors and make the markers into a brand assets.
Instead of editing CSS or overriding functions, just turn the perk on and set your options.
Done!
Need our help?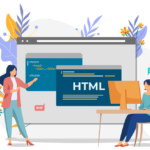 WordPress Project Management Installation, Setup, and Configuration of WordPress Installation and configuration of plugins including GeoDirectory, Beaver Builder Pro, Elementor Pro Installation and configuration of themes and layouts including post…